Access to the theatre
The theatre is open 1 hour before the show starts. You are allowed to enter the auditorium half an hour before the show starts. You can find the time that the show starts on your ticket. Shows generally begin at 20.00 hrs, but this is not always the case. You can wait for the show to start, and enjoy a drink, in one of our foyers.
You must show a valid and printed ticket to enter the theatre. Properly printed e-tickets are also accepted as valid admission tickets.
If you arrive at the theatre late, you will have to wait for a suitable moment at which to enter the auditorium, at a point in time that causes as little disruption as possible for the artist(s) and the audience. In some instances you may have to wait until the interlude. If the show does not have an interlude, that may mean you will not be allowed to enter the auditorium at all.
Payment options
Online
- iDeal
- Visa/Mastercard and American Express credit card
At the booking office
- Cash
- Debit card
- Credit card (Visa/Mastercard and American Express)
- Cultuurkaart [Culture Card]
- Theater & Concertbon [Theatre and concert voucher]
- PODIUM Cadeaukaart [PODIUM Gift Card]
- Carré Waardebon [Carré Voucher]
We do not accept the National Musical Voucher, VVV voucher or Iris cheque.
Where can I purchase my tickets safely?
Every day thousands of people purchase tickets for concerts,
theatre shows,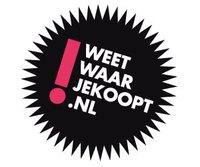 football matches and other events via Internet.
What a lot of people do not know is that, besides the official online sales outlets there are also numerous
websites which purchase tickets in bulk and then sell them on with the sole
aim of making a profit. It is high time to clarify where you ought to
buy your ticket to ensure that you do not pay too much and can be certain
that you will allowed into the event.